There is no question about it: Prague is one of the most beautiful cities in Europe. With many of its Baroque and Gothic buildings still intact, Prague has evolved into a picturesque throwback to a time when cities weren't just masses of bland concrete. It's for that very reason that the entire historic center of Prague has been declared a UNESCO World Heritage Site. When you arrive, you'll understand why.
The city has exploded in popularity in recent years as backpackers and tourists tire of the expensive cities of Western Europe and seek out new cultural hubs to explore (ones that won't break the bank!). These days, the city sees almost 8 million visitors per year. For a city of just over 1 million people, that's a lot.
My trip there in 2006 was the first stop on my continental Europe tour, and I couldn't imagine a more beautiful city to start in. I loved the city so much that I actually extended my stay there. I just couldn't get enough of it: the history, the architecture, and the fact that you could see it all without emptying your wallet. I've been back several times since then, and will likely visit many more times to come.
Prague was founded in the late 9th century and became the center of Bohemian kings, some of whom ruled the Holy Roman Empire. The city thrived under the rule of Charles IV, who ordered the building of some of the areas that draw the most tourists today. Over the centuries, it became a major center for European Jewry, artists, and performers. After World War I, the city became the capital of Czechoslovakia and, in 1993, when Czechoslovakia split into two countries, Prague became the capital city of the Czech Republic.
Prague's medieval center remains an eclectic mix of cobble-stone streets, scenic courtyards, towering cathedrals and countless church spires that live in the shadow of a majestic 9th-century castle. The Jewish Quarter, one of the oldest parts of the city, opens up a window into the city's Jewish history. Before the devastation brought by the Nazis in World War II, Prague was home to one of the biggest Jewish communities in the world. Some of the temples and graveyards here date back to the 12th century.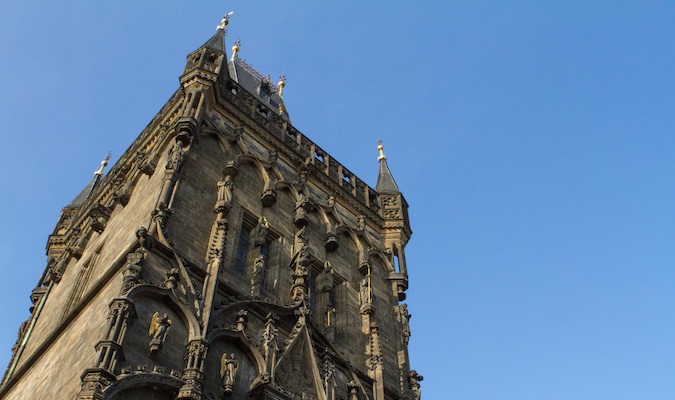 In the Old Town you'll be able to explore those historic churches up close as you wander streets lined with cafes and tourist shops. You'll also be able to see the the mechanical astronomical clock, which dates back to 1410. Meander over the historic bridges, where you will find artists selling incredible works art. I found paintings and works of art on the famous Charles Bridge that, if I had not been traveling, I would have scooped up in a second.
Once you cross the river, you can head to Prague Castle. The name is a little bit of a misnomer, as it is more a fort and church than it is a classical castle. Nevertheless, it provides an excellent view of the city and is definitely worth a visit. Afterwards, head to St. Vitus Cathedral, an amazing Baroque-style church. It was founded in 930, though the current cathedral dates back to 1344.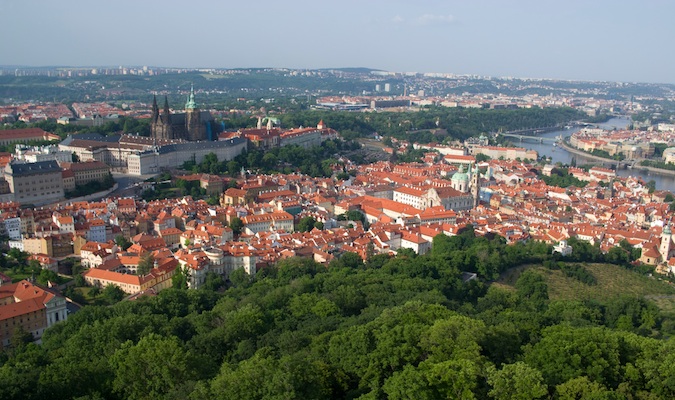 With so many cheap flights around Europe, this city sees a lot of weekend warriors who come in on Friday and leave on Monday. It's a popular destination for stag parties and wild weekends, especially for people from Western Europe, where their money can go a little further. The city has a definite party atmosphere, but it is easy to avoid and just enjoy the city's historic and artistic past. There are plenty of awesome activities for every sort of interest, so don't worry if you're not looking to party away your days!
Prague is a must-see city. It's so stupidly beautiful that it overloads your senses; everywhere you go, you feel like you are walking in the 15th century. It's a city where my camera went into overdrive, snapping shots left and right. Don't miss a chance to visit this Saturday City — it won't disappoint.